---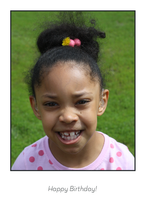 Outside: Happy birthday!
Inside: This special day calls for cake AND ice cream!
Who am I kidding...every day calls for cake and ice cream!
As long as we are here ,we may as well have some cake and ice cream to celebrate!
I will let you know where we are meeting tomorrow!
Happy birthday!